Daily Prayers Thursday 28 July 2022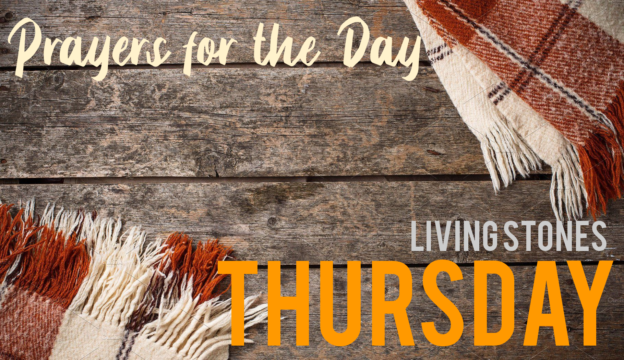 A reading from Paul's letter to the Romans
Doxology
33 Oh, the depth of the riches of the wisdom and knowledge of God!
How unsearchable his judgments,
and his paths beyond tracing out!
34 'Who has known the mind of the Lord?
Or who has been his counsellor?'
35 'Who has ever given to God,
that God should repay them?
36 For from him and through him and for him are all things.
To him be the glory for ever! Amen.
Romans 11: 33–36 NIV®
Heavenly Father, we can never fathom the depths of the riches of your wisdom and knowledge.
Give us the faith, we pray, that we may confidently rely on you to lead us on the path to salvation
and to protect us from all dangers, so long as we follow the teachings of your Word.
Help us not to be diverted by trying to fathom the unfathomable,
but to channel all our energy and our being into following the footsteps of your Son our Saviour Jesus Christ
We have received many gifts from you, for all things come from you and through your Holy Spirit,
and all things on earth and in heaven are for your glory.
Help us to understand that you work in many ways and through many channels,
and that we cannot recognise the ways in which you work your marvellous will.
May we recognise that we must play our part in channelling your love to those most in need.
Even when we feel unable to meet their demands, we must pray for them,
that is, we must talk to you and ask you what we should do.
But then above all we must listen to what you are telling us to do or not to do,
even though we may not understand how you will make use of our actions or inactions.
You have given us everything, and we must recognise that we are in no position to repay you.
All that we may do is to share your bounty with all our neighbours,
and to help them to learn more of your profound and undying love.
We gather these and all our prayers in the prayer that Jesus taught us:
Our Father in heaven,
hallowed be your name,
your kingdom come,
your will be done,
on earth as in heaven.
Give us today our daily bread.
Forgive us our sins
as we forgive those who sin against us.
Lead us not into temptation
but deliver us from evil.
For the kingdom, the power,
and the glory are yours
now and for ever.
Amen