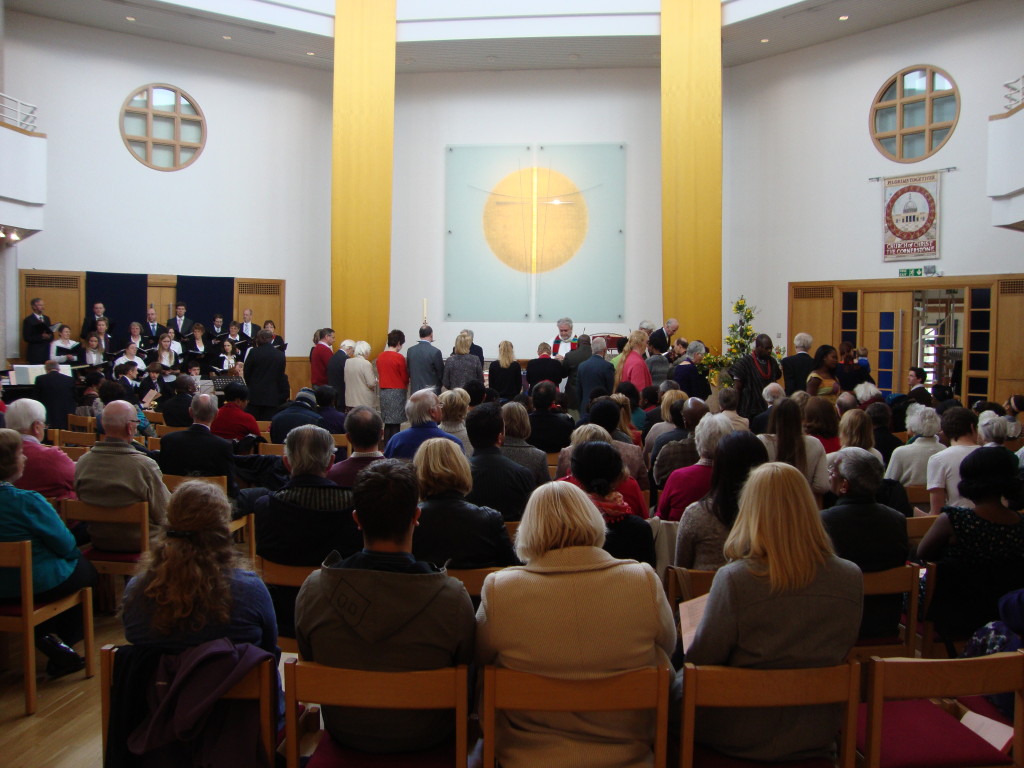 Prayer and worship are at the heart of our life at Cornerstone.  You'll find the times and dates of worship services on the calendar – also on the home page.
On Sundays we have three services: at 9.00 am, 10.30 am and 6.00 pm. The 10.30 am service includes groups for children and young people and a crèche.
While all are welcome at 9.00 am there is no separate provision for children and young people.
At least one of these  morning services will include Holy Communion.  The calendar will tell you which on any Sunday.
Usually the 10.30 am service on the last Sunday of the month is an all age service.
The 6.00 pm service can take many forms.  It is often quiet and reflective, using an Iona or Taizé style.  We usually meet in the Chapel.  Once a month there will be a choral service with the choir in the Worship Area.  Occasionally there will be a communion service in the evening.  Again, details are on the calendar week by week.
For our Catholic congregation the weekend service is a Vigil Mass on Saturdays at 5.30 pm.
During the week there is  Catholic Mass on Mondays at 12.30 pm, Tuesdays at 8.00 am and Wednesdays at 12.30 pm.
There are Holy Communion services on Tuesdays at 12.30 pm and Thursdays at 8.00 am.
There is a service of Prayers for Peace on Fridays at 12.30 pm.
We are looking to develop our worship life at Cornerstone as we know that many people have different work and family patterns that make coming at traditional times difficult.  We welcome suggestions about times and style of worship.  Use the contact us buttons if you have specific suggestions.