Daily Prayers Wednesday, 18 May 2022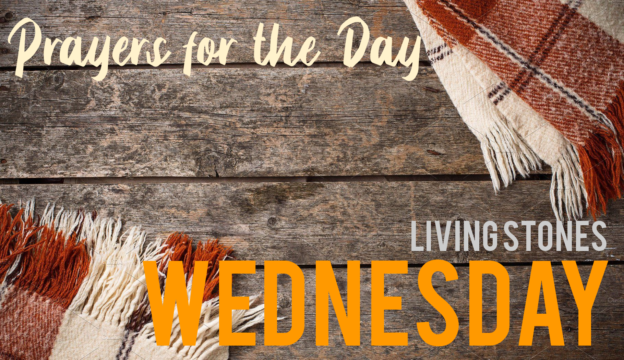 Good morning and welcome to our Prayers for the Day.
This is the Day that the lord has made, let us be glad and rejoice in it.
Amen
In my studies these past few weeks, I have been challenged by the true meaning of "Discipleship".  This has been in the context  of  "The Great Commission" (Matt  : 28:16:20) when Jesus approaches His 11 Disciples and commands them to go and make disciples  of all nations and teaching people according to His way and reassures them He will always be with them . In our last Sunday Service our Gospel reading from John 13:34-35; again Jesus is giving his disciples a commandment to love one another as the way that he loved them as the true reflection of being a disciple and for others to follow. A confirmation that we can never be true disciples if we do not live a life of being Christ-like. Our Church Service dismissals reminds us that we have a mission to spread the Word to the word as Christ's Disciples.
As Christians in that word "Love" are we directed in our ways of living from its meaning. Is love at the forefront of our minds as we gather for worship on Sundays, when we fellowship in the Guild Hall over our cups of teas and coffee, in our areas of work for the House of the Lord.  Is love the community rule towards our mission of being "Oasis of Hope" to the city of Milton Keynes?  Allow me to encourage each and every one of us to be true "Disciples" as Christ commands and put "Love" on the forefront of  our lives.
PRAYERS AND INTERCESSIONS
God of love, mercy and compassion transform our lives so that we may accomplish your purpose. Anoint us with your spirit of love that we may bring good news to those round us as disciples.  Give us a new urgency and commitment to rich out to those whom no one else will touch.  Help us to accept the unacceptable and embrace our enemies. Give us grace to extend our love to our neighbours and to love one another as you loved us.  Surround us with your love, fill us with our grace and strengthen us for your service.  Merciful Father, empower us to respond to the call of Your Son Jesus Christ – to deny ourselves, to take up our crosses and follow you. We pray for our shared mission to your world. We pray for open eyes and open hearts for those who need to hear your message of grace.  Make us your disciples as Jesus commanded.
Lord, in your mercy. Hear our prayer.
Loving God, heaven and earth belongs to you. Give us grace to love it as you do for the good of all people and all of your creation. Strengthen us to stand with the vulnerable poor, feed the hungry, those in isolation, support sheltering on the homeless and the refugees. This week is Christian Aid week with a theme "Turning hunger to hope".  The nation is faced with rocketing inflation rates and high cost of living and people being asked to make difficult decisions on cuts in order to survive.   We pray that the hunger and suffering is turned into hope. We thank you for all who work tirelessly towards making a difference into others' lives.
We pray for your children in war zone countries as they face torture and death on their doorsteps.  We specially remember those innocent affected by the wars in Ukraine and Russia, in Afghanistan, Eritrea and many others under tribal division conflicts. Give wisdom to those in power and decision maker to bring peace and freedom to the oppressed.
Lord in your mercy.  Hear our prayer.
Almighty God, we entrust all who are dear to us to your never-failing care and love, for this life and the life to come.  We place our worries in your hands. We place our sick under your care and humbly ask that you restore them back to good health. Comfort those in mourning and grant them peace and acceptance in knowing your presence.
Lord in your mercy, hear our prayer.
Dear Lord, we pray for your universal church. We ask for your guidance in all our activities. Fill our minds with Your Peace & Your Love. Give us hope, encouragement, in all that we will do today.
Merciful Father.  Accept these prayers.  For the sake of your Son our Saviour Jesus Christ.
Amen.
THE LORD'S PRAYER
As our Saviour taught us, so we pray
Our Father in heaven, hallowed be your name,
your kingdom come, your will be done, on earth as in heaven.
Give us today our daily bread.
Forgive us our sins as we forgive those who sin against us.
Lead us not into temptation but deliver us from evil.
For the kingdom, the power,
and the glory are yours now and for ever.
Amen.
Thank you for joining our prayer session.
Have a wonderful blessed day!!
Grace Hunting