Daily Prayers Tuesday, 14 June 2022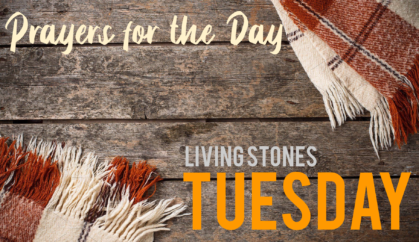 SOME RANDOM VERSES
by Fernando Pessoa
Live with nostalgia for the moment
Even as you live it…
We're empty boats, blown forward
Like loose strands of hair
By a long and steady wind, living
Without knowing what we feel or want…
Let's make ourselves aware of this
As of a still pond
In the midst of a torpid landscape
Under a desolate sky,
And may our self-awareness
No longer be roused by desire…
In this way, equal to the whole hour
In all its sweetness,
Our life, no longer us, will be
Our pre-wedding: a color,
A fragrance, a swaying of trees,
And death won't come early or late…
What matters is that nothing matter
Anymore…Whether Fate
Hangs over us or quietly and obscurely
Lurks in the distance
Is all the same…Here's the moment…
Let's be it…What good is thinking?
Welcome to Prayers for the Day
We light a candle…
Lord, may this candle be a light for you to enlighten me in my decisions,
And may it be a fire for you to purify me from all pride and selfishness.
May it be a flame for you to build warmth into my heart towards my family, my neighbours and all those who meet me.
In leaving this candle, I wish to give you something of myself.
Help me to continue this prayer into everything I do this day.
Amen.
The night has passed, and the day lies open before us;
let us pray with one heart and mind.
Silence is kept.
As we rejoice in the gift of this new day,
so may the light of your presence, O God,
set our hearts on fire with love for you;
now and for ever.
Amen.
Presence
May my heart rejoice in your love, O Lord.
Let me live each day anew.
Freedom
Lord, you granted me the great gift of freedom.
In these times, O Lord, grant that I may be free
from any form of racism or intolerance.
Remind me, Lord, that we are all equal
in your loving eyes.
Consciousness
We all need to take time out from our daily chores.
We know that our bodies need a rest.
When we come into your presence, Lord,
our hearts and minds are refreshed, our spirits lifted.
THE WORD OF GOD
Matthew 5:43-48
Jesus said to the disciples, "You have heard that it was said, 'You shall love your neighbour and hate your enemy.' But I say to you, Love your enemies and pray for those who persecute you, so that you may be children of your Father in heaven; for he makes his sun rise on the evil and on the good, and sends rain on the righteous and on the unrighteous. For if you love those who love you, what reward do you have? Do not even the tax collectors do the same? And if you greet only your brothers and sisters, what more are you doing than others? Do not even the Gentiles do the same? Be perfect, therefore, as your heavenly Father is perfect."
WORDS OF WISDOM
Solanus Casey was just a simple man, a simple priest—not a man of letters, not a man of degrees—yet his thought reached to profound poetic and theological depths. Like a prophet, he was a man with a message for the future. That's what the bishop of Marquette, Michigan, the Most Reverend Thomas L. Noa, said when he learned of his death in 1957: "Father Solanus has a message for the people of God." The message—always based in faith and trust in God, always consoling and encouraging, and bringing peace into troubled hearts—is embodied in the new and radical definition of religion Solanus devised: "Religion is the science of our happy relationship with, and dependence upon, God and our neighbor." He was profoundly aware of that relationship and dependence—that science—which continually unfolded in his own life.
From the book Gratitude and Grit: The Life of Blessed Solanus Casey,
by Brother Leo Wollenweber
PRAYER FOR TODAY
Lord our God, in the grace of Jesus Christ we turn to you, our Father in heaven and on earth, for we know your truth and your saving power. Grant that all may learn to look upward to you in faith and in trust that your will is being done on earth, even though so much seems to be the work of humans alone. But your will is behind everything and we put ourselves under your will. We hope in your will. In your will we are certain that everything will be made right and good, to the glory of your name.
Amen.
IMAGE FOR TODAY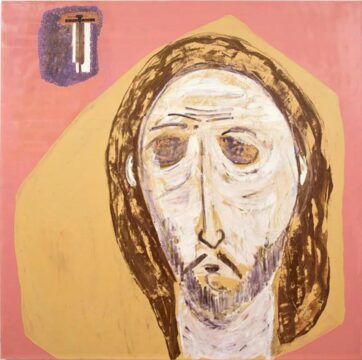 Lonely struggle
by Alfonse Borysewicz
THE BLESSING
May your day be blessed
by moments of quietness,
light in your darkness,
strength in your weakness,
grace in your meekness,
joy in your gladness,
peace in your stillness.
May your day be blessed
AMEN
Thank you for join us…have a wonderful day!
Revd. Ernesto Lozada-Uzuriaga