Daily Prayers Thursday, 6 January 2021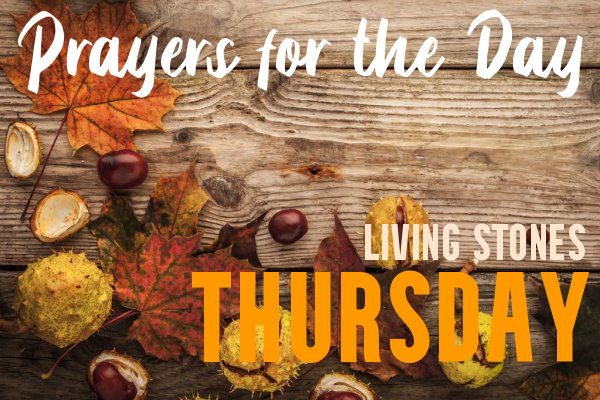 A reading from Paul's letter to the Ephesians
2 Surely you have heard about the administration of God's grace that was given to me for you, 3 that is, the mystery made known to me by the revelation, as I have already written briefly. 4 In reading this, then, you will be able to understand my insight into the mystery of Christ, 5 which was not made known to people in other generations. As it has now been revealed by the Spirit to God's holy apostles and prophets. 6 This mystery is that through the gospel the Gentiles are heirs together with Israel, members together of one body, and sharers together in the promise in Christ Jesus.
7 I became a servant of this gospel by the gift of God's grace given me through the working of his power. 8 Although I am less than the least of all the Lord's people, this grace was given me: to preach to the Gentiles the boundless riches of Christ, 9 and to make plain to everyone the administration of this mystery, which for ages past was kept hidden in God, who created all things. 10 His intent was that now, through the church, the manifold wisdom of God should be made known to the rulers and authorities in the heavenly realms, 11 according to his eternal purpose that he accomplished in Christ Jesus our Lord. 12 In him and through faith in him we may approach God with freedom and confidence.
Ephesians 3: 2–12 NIV®
Dear God, we thank you, that by the sacrifice of your Son and our Saviour Jesus Christ,
we and all people are heirs to your Kingdom,
that we are all members together, and all sharers in your promise.
We pray that we, the members of the Church of Christ the Cornerstone,
may all do our utmost to spread the gospel of Christ to our neighbours, near and far.
Bind us all together in an ecumenical partnership, a living testament to the unity of your great Kingdom.
May your Kingdom come in Milton Keynes, and may we play our part in heralding its arrival.
As professing Christians, we have, like Paul, become servants of the gospel,
commissioned to make plain to everyone that we can all be recipients of the boundless riches of Christ.
We ask you to help us find the resources within us, with the guidance of your Holy Spirit,
so that through our lives, in words and deeds, we may demonstrate to others
the love that Christ Jesus has for them.
We ask for your blessing on our efforts to make the Church of Christ the Cornerstone
an oasis of hope for all the people of Milton Keynes.
May we, the living stones of your holy temple at the heart of our city,
be the workers channelling your living water to the people and places where it is most needed.
We ask this, and all our prayers, in the name of Jesus Christ.
Amen
Robin & Pat Kyd