Daily Prayers Friday, 17 June 2022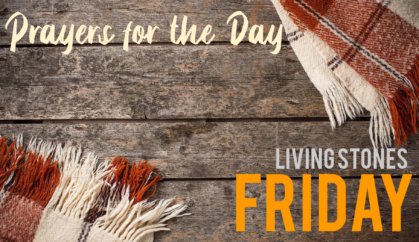 We begin our prayers today with a hymn of praise to God for his generosity to us and for the beauty and wonder of his creation:
How great Thou art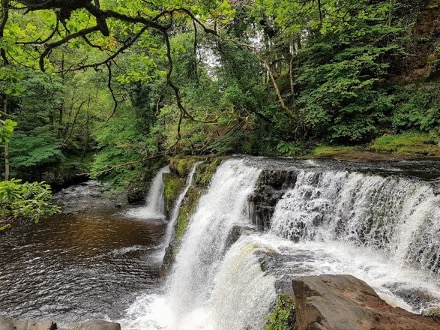 A reading from the beginning of Psalm 40, from the Good News translation:
I waited patiently for the Lord's help;
then he listened to me and heard my cry.
2 He pulled me out of a dangerous pit,
out of the deadly quicksand.
He set me safely on a rock
and made me secure.
3 He taught me to sing a new song,
a song of praise to our God.
Many who see this will take warning
and will put their trust in the Lord.
4 Happy are those who trust the Lord,
who do not turn to idols
or join those who worship false gods.
5 You have done many things for us, O Lord our God;
there is no one like you!
You have made many wonderful plans for us.
I could never speak of them all—
their number is so great!
6 You do not want sacrifices and offerings;
you do not ask for animals burned whole on the altar
or for sacrifices to take away sins.
Instead, you have given me ears to hear you,
7     and so I answered, "Here I am;
your instructions for me are in the book of the Law.[b]
8 How I love to do your will, my God!
I keep your teaching in my heart."
And now, some prayers from the Iona Community, which give us space to experience God's presence:
In the mystery of your presence, no words are needed.
In the depth of your silence, no sound is necessary.
In the face of your Word, no voice need respond.
'Be still,' you say, 'and know that I am God.'
So, we will be still and listen…. to the beating of our hearts,
to the racing of our minds, to the pondering of our souls,
knowing that your Spirit, your Holy Spirit, is beating,
moving, provoking within us and amongst us.
——————-
And we will be still and listen… for the cry of the voiceless,
for the groaning of the weary, for the pain of the wounded,
for the sigh of the victim, for the laughter of children,
for the song of gladness, knowing that your Spirit,
your Holy Spirit, enables crying, groaning, sighing,
and also brings song and laughter.
——————-
We remember especially the people of Ukraine and refugees who face a journey to Rwanda.
We will be still, and if we do not take off our shoes,
we will yet remember that this is Holy Ground
because you have promised to be where your people meet in Jesus' name.
And so, we will wait; patiently or impatiently we will wait for Jesus.
——————-
Amen.
Loving God, we have each brought our prayers to you for those people and situations which are uppermost in our mind today.  We thank you for this community of prayer which binds us together in your love and we pray that you will be with each of us today and throughout the weekend, until we join together through this platform on Monday.
And now let us close by saying the Lord's Prayer together and sharing The Grace:
Our Father in heaven,
hallowed be your name,
your kingdom come,
your will be done,
on earth as in heaven.
Give us today our daily bread.
Forgive us our sins
as we forgive those who sin against us.
Lead us not into temptation
but deliver us from evil.
For the kingdom, the power,
and the glory are yours
now and for ever.
Amen.
May the Grace of our Lord, Jesus Christ and the love of God and the fellowship of the Holy Spirit be with us all, evermore.
Rosemary Kearsey