Daily Prayers Friday, 13 May 2022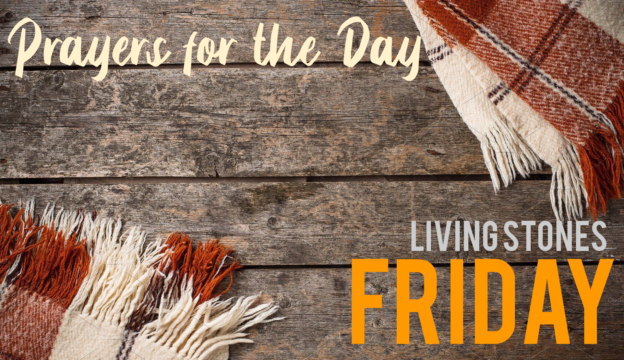 Good day to you all, our Cornerstone Fellowship, on this lovely bright morning following this week's refreshing rain.
I tried to weed the allotment on Monday and the ground was so hard I couldn't even get the fork into the cracked earth.
All gardening or farming or tending of plants is an exercise in hope – hope that the rains will come, that the seed will sprout and the crop will come good all the way to harvest. Today we focus our prayers on HOPE!
Nurturing God, let us come to the river and be like tees planted by streams of water, putting our roots down deep into Your word,
bearing good fruit that will last, not withering from fatigue, stretching out to receive and to be a source of healing.
Amen
Christian Aid Week begins on Sunday.
You may have seen the posters focusing on the effects of climate change on women farmers in Zimbabwe.
They all live in hope, too, but in real drought in the extremes of a changing climate.
Today's prayers draw on some of the Christian Aid resources. Let's start with some hopeful scripture:
Praise be to the God and Father of our Lord Jesus Christ! In his great mercy, by the resurrection of Jesus Christ from the dead, he gave us new birth into a living hope: the hope of an inheritance, reserved in heaven for you, which nothing can destroy or spoil or fade.
1 Peter 1:3
It's not easy to live up to the requirements of a living hope. It's easy to look away when hard times don't carry a gun or create Christian refugees.
Our lively hope gets tired when the demands for attention from poor people, neighbours, distant family wear us down
like the constant slow rasp of sandpaper.
We run out of caring energy so we stop caring – just for a little while – don't we?
All our good intentions to volunteer, donate or even to sign a petition evaporate like the water from the sun-scorched earth.
God of Mercy, when our actions and intentions have been as dust for the winds of heaven forgive us and restore us. Inspire us now to delight in your purposes, to embrace your possibilities, to inhabit your promises, to flourish as fruit for the world you so love and bring healing for all the nations.
Amen
That lively hope born of the resurrection promise is the reason we can commit to making the world a different place. To create a place where dignity is not a gift but a way of life, where justice is the beginning of civil society, not something only sought when life goes wrong, where climate care brings food for all rather than calorie scarcity, where good governance can be assumed rather than war and intolerant diktat are endured.
Creator God, meet us at our point of deepest need. Connect us with the needs of others. Equip us to join in your creative work. Transform us more into your likeness for we are hungry for your righteousness. Fill our emptiness with overwhelming floods of hope.
Amen
And so, my friends, I'm off to the allotment to prepare a bed of good soil for the Sunday School pumpkins to be grown in hope of an October Harvest. May we all go out today…
In the name of God who plants the seed of justice: May we be hungry.
In the name of Christ who hangs on the tree of love: May we be fruitful.
In the name of the Spirit who inspires God's will in our hearts: May our resurrection hope be celebrated.
We are the people of Christ, here in Milton Keynes and throughout the world now and for ever.
Cheryl Montgomery