Harvest Thanksgiving – 2022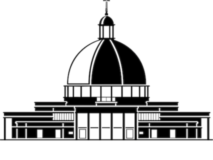 Church of Christ the Cornerstone
Harvest Thanksgiving
The service at 10.00 am on Sunday, 23 October 2022 will be our Harvest Festival and Climate Change Sunday
The guest speaker will be Barbara Keal.
Our ''Harvest Appeal' this year is to raise funds for the continued work and mission of this church.
You can donate in the following ways:
In person:
Harvest gift envelopes will be available at the service on 16th, 23rd and 30th October and at the church reception desk. (Please make any cheques payable to 'Church of Christ the Cornerstone') Envelopes can be returned by putting them into the freewill offering baskets at services, or handed in at reception during the week. Please write your name on the envelope if you would like us to claim gift-aid on your donation.
Online or telephone banking:
If you would like to donate on-line or by using telephone banking, please use the following account details:
Account name: The Ecumenical Partnership of Christ the Cornerstone Milton Keynes
Metro Bank
Sort code: 23 05 80
Business account number: 37995851
Please write 'Harvest' as the payment reference, and give your name if you want us to claim gift-aid.
By cheque:
If you prefer to donate by cheque, please make it payable to 'Church of Christ the Cornerstone' and post it to:
Stewardship Secretary, Church of Christ the Cornerstone, 300 Saxon Gate West, MK9 2ES.
Please include a note to say it is a donation to the Harvest Appeal.
Please return your harvest donations by October 30th
Thank you.
Thank you to our creator God, who supports and encourages us through difficult times and who gives us hope for the future.