Daily Prayers Tuesday, 4 January 2022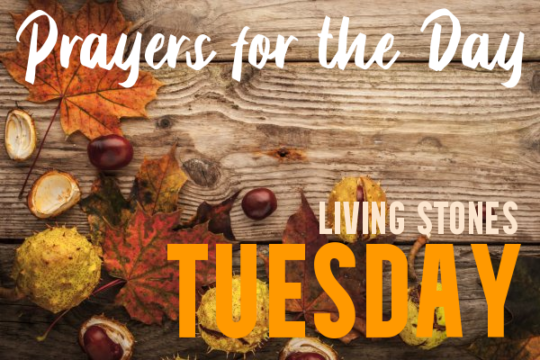 FIRST SNOW, KERHONKSON
by Diane di Prima
for Alan
This, then, is the gift the world has given me
(you have given me)
softly the snow
cupped in hollows
lying on the surface of the pond
matching my long white candles
which stand at the window
which will burn at dusk while the snow
fills up our valley
this hollow
no friend will wander down
no one arriving brown from Mexico
from the sunfields of California, bearing pot
they are scattered now, dead or silent
or blasted to madness
by the howling brightness of our once common vision
and this gift of yours—
white silence filling the contours of my life.
Welcome to Prayers for the Day
We light a candle…
Lord, may this candle be a light for you to enlighten me in my decisions,
And may it be a fire for you to purify me from all pride and selfishness.
May it be a flame for you to build warmth into my heart towards my family, my neighbours and all those who meet me.
In leaving this candle, I wish to give you something of myself.
Help me to continue this prayer into everything I do this day.
Amen.
The night has passed, and the day lies open before us;
let us pray with one heart and mind.
Silence is kept.
As we rejoice in the gift of this new day,
so may the light of your presence, O God,
set our hearts on fire with love for you;
now and for ever.
Amen.
Breathe in
Breathe out
Be still…
I arise today,
embraced in the arms
of God the Father,
empowered by the strength
of God the Spirit,
immersed in the love
of God the Son.
I arise today
in the company
of the Trinity,
Father, Spirit and Son.
I arise today
Amen
Presence
Lord, God, my Creator,
Be close to me now.
My soul yearns for your presence.
Freedom
God is not foreign to my freedom.
Instead the Spirit breathes life into my most intimate desires,
gently nudging me towards all that is good.
I ask for the grace to let myself be enfolded by the Spirit.
Consciousness
Knowing that God loves me unconditionally,
I can afford to be honest about how I am.
How has the last day been, and how do I feel now?
I share my feelings openly with the Lord.
THE WORD OF GOD
John 1:35-42
The next day John again was standing with two of his disciples, and as he watched Jesus walk by, he exclaimed, "Look, here is the Lamb of God!" The two disciples heard him say this, and they followed Jesus. When Jesus turned and saw them following, he said to them, "What are you looking for?" They said to him, "Rabbi" (which translated means Teacher), "where are you staying?" He said to them, "Come and see." They came and saw where he was staying, and they remained with him that day. It was about four o'clock in the afternoon. One of the two who heard John speak and followed him was Andrew, Simon Peter's brother. He first found his brother Simon and said to him, "We have found the Messiah" (which is translated Anointed). He brought Simon to Jesus, who looked at him and said, "You are Simon son of John. You are to be called Cephas" (which is translated Peter).
WORDS OF WISDOM
I believe that we do not have real access to who we fully are except in God. Only when we rest in God can we find the safety, the spaciousness, and the scary freedom to be who we are, all that we are, and much more than we think we are, "warts and all." (Make sure you need to be forgiven for something or you will never know this!) It's only when we find ourselves in God, and live and see through God's eyes that "everything belongs." All other systems exclude, expel, punish, and protect to find identity for their members in some kind of ideological perfection or separate superiority. Most think "the contaminating element" must be searched out, isolated, and often punished. This wasted effort keeps us from the centrally important task of love and union.
To have naked interface with the Ultimate Other is to know one's self in one's truest and deepest being. When we allow ourselves to be perfectly received, totally gazed upon by the One who knows everything and receives everything, we are indestructible.
If we can learn how to receive the perfect gaze of the Other, and to be mirrored by the Other, then the voices of the human crowd, even negative ones, have little power to hurt us. Best of all, as Meister Eckhart (1260–1327) has been quoted, "The eye with which you will look back at God will be the same eye with which God first looked at you."
Standing humbly before God's gaze not only unites the psyche but it does the very thing that I know when I teach contemplative prayer. It unifies desire. It frees us from what Henri de Lubac (1896–1991) called the "vertigo of the imagination." It's the whirlpool of imagination, looking here, there, and everywhere. Standing before one, accepting God literally allows us to be composed and gathered in one place. We can be in one place; we can be here, now. We can stop always looking over there for tomorrow's happiness. As the apostle Paul wrote, "now is the favourable time, today is the day of salvation" (2 Corinthians 6:2).
We see that Paul understands this in a most beautiful paragraph from his Second Letter to the Corinthians. He says, "We with our unveiled faces will gradually reflect like mirrors the brightness of the Lord. All will grow brighter and brighter as we are gradually turned into the image that we reflect" (3:18). That's it!
It doesn't have to do with being perfect. It has to do with being in relationship, holding onto union as tightly as God holds onto us, staying in there. The one who knows all and receives all, as a mirror does, has no trouble forgiving all. It's not a matter of being correct, but of being connected.
Fr Richard Rohr
https://cac.org/a-mutually-loving-gaze-2022-01-03/
Copyright © 2021 by CAC. Used by permission of CAC. All rights reserved worldwide.
PRAYERS & INTERCESSIONS
We pray for the world…
Lord, in your mercy
hear our prayer.
We pray for the universal church of Christ…
Lord, in your mercy
hear our prayer.
We pray for one another and all those known to us…
Lord, in your mercy
hear our prayer.
The Lord's Prayer
As our Saviour taught us, so we pray
Our Father in heaven,
hallowed be your name,
your kingdom come,
your will be done,
on earth as in heaven.
Give us today our daily bread.
Forgive us our sins
as we forgive those who sin against us.
Lead us not into temptation
but deliver us from evil.
For the kingdom, the power,
and the glory are yours
now and for ever.
Amen.
May God the Father
prepare your journey,
Jesus the Son
guide your footsteps,
The Spirit of Life
strengthen your body,
The Three in One
watch over you,
on every road
that you may follow.
Amen
THE BLESSING
May your day be blessed
by moments of quietness,
light in your darkness,
strength in your weakness,
grace in your meekness,
joy in your gladness,
peace in your stillness.
May your day be blessed
AMEN
Thank you for join us…have a wonderful day!
Revd. Ernesto Lozada-Uzuriaga