Daily Prayers Tuesday, 2 August 2022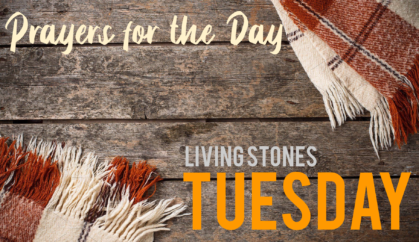 Lord, hear our prayers
Thank you for the opportunity to share worship each day together.
As we start yet another day together, we give you thanks.
Today is another day to praise you.
Another day to serve you.
Another day to share your love with those close to us, and to those who until today may be strangers.
Help us as we share smiles, affirming words, and loving touches to remember, we are sharing with Christ for you are in everyone.
Lord, hear our prayers
We continue to give thanks for all the sport we are currently enjoying through the commonwealth games and the football.  We are so grateful for the opportunity to bring people of different backgrounds and cultures together and promote understanding and appreciation of the diversity you created.  Help us to utilise every opportunity to seek to understand others more than to be understood.
Lord, hear our prayers
To bring our petitions before you with the confidence that you not only hear, but answer. We pray for those in our community who are unwell – of note Martha and Elaine.  Lord, we ask for your healing hand on them and everyone else known to each of us. We ask that you ease any pain.  We ask for a double measure of your peace to them and those close to them.  Bless the hands of the carers, nurses, doctors and all personnel involved in the care of the sick.
Lord, hear our prayers
Grant wisdom to all political leaders here and all around the world, to find solutions to the high cost of living that is driving many into poverty.  We also pray for courage for our leaders to ensure that we make the changes we need to stop climate change.  We remember those who in the last week, have suffered devastation through fire and floods, all due to climate change.   And we ask, that we all, in our own homes, will make the difficult changes to protect beautiful mother earth that you made us stewards of.
Lord, hear our prayers
We thank you for the ministerial leaders and all who serve in varying capacities, at cornerstone.  We ask that they continue to receive your guidance as we seek to be better and better at being an oasis of hope.  As a church, continue to grow our love for you and for each other so that the world may see the love of Christ in us all.
We ask that as we go, each to our tasks today, we will carry your peace in our hearts, in our smiles and in our hands.
Lord, hear our prayers
Amen
Maggie Malama-Kean