Daily Prayers Thursday, 22 December 2022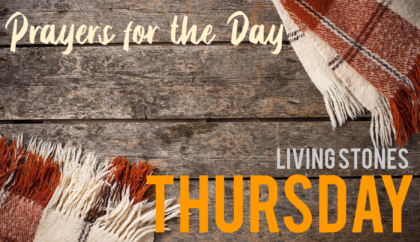 Loving God, giver of life and creator of love, we pray for those who have no gifts to open this Christmas, for parents who will struggle even to feed their children, for children who will have little reason to smile. May we who celebrate Christmas become agents of Good News for them.
We pray for those who do not look forward to this time of year, because of family circumstances, difficult memories and loneliness. Lord Jesus, who came into our world, be close to them. May we who celebrate Christmas, truly represent you to those on our own doorstep.
We thank you for the reminders of Christmas, for the truth that you have made yourself thoroughly at home in our midst, that we may call you Emmanuel, God with us. Keep us conscious of your loving and living presence, and make us channels of your grace, not just on Christmas Day, but every day. May we and the church in which we worship become ever more truly God's gift to the world.
© Bloomsbury Central Baptist Church