Daily Prayers Thursday, 2 December 2021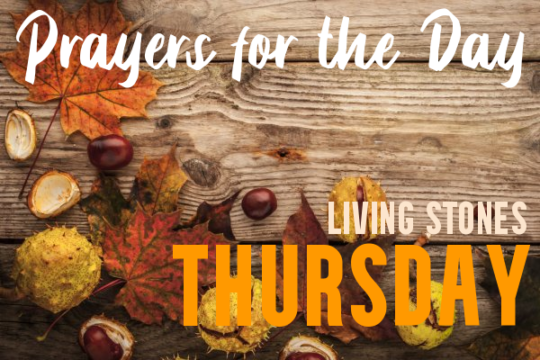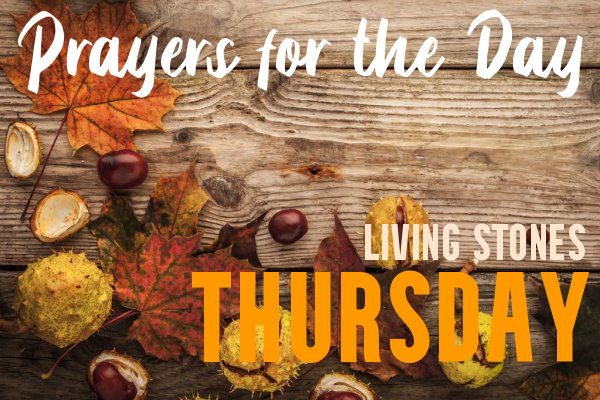 A reading from Luke's Gospel
Zechariah's Song
68 'Praise be to the Lord, the God of Israel,
because he has come to his people and redeemed them.
69 He has raised up a horn of salvation for us
in the house of his servant David
70 (as he said through his holy prophets of long ago),
71 salvation from our enemies
and from the hand of all who hate us –
72 to show mercy to our ancestors
and to remember his holy covenant,
73 the oath he swore to our father Abraham:
74 to rescue us from the hand of our enemies,
and to enable us to serve him without fear
75 in holiness and righteousness before him all our days.
76 And you, my child, will be called a prophet of the Most High;
  for you will go on before the Lord to prepare the way for him,
77 to give his people the knowledge of salvation
  through the forgiveness of their sins,
78 because of the tender mercy of our God,
  by which the rising sun will come to us from heaven
79 to shine on those living in darkness
  and in the shadow of death,
to guide our feet into the path of peace.'
Luke 1: 68–79 NIV®
This morning we remember John the Baptist, and how he was sent by you, dear God,
to prepare the people for the coming of your Son, Jesus Christ, who is the saviour of all people.
Dear God, we can picture Zechariah cradling his new-born son in his arms,
amazed that you had answered his and Elizabeth's prayers and given them a son in their old age.
We, like Zechariah, find it hard at times to believe your Word and to recognise how you bless us in most unexpected ways.
Zechariah had paid the price for his scepticism, and for nine months had been unable to speak, until his son was born and he named him John.
But now he was able to speak, his joy burst forth in a song of praise to you, dear Lord,
thanking you for the gift of his son, who would have such an important role to play in your plan for the redemption of the world.
We, too, offer you a song of praise from the bottom of our hearts for all that you have done for us, and continue to do.
Grant us, also, the joyful patience to await the working out of your plans for us
and to use this time of waiting to gain understanding of what you are asking each one of us to do and to be.
May we, like John the Baptist, humbly play the part that you have for each one of us,
to prepare the way for your good news to be shared with all people.
Although John knew that you had given him an important part to play in your plans for the world,
he did not presume, but immediately recognised that Jesus was the one for whom he was preparing people.
As we wait expectantly, we pray that we may use this time constructively,
so that we are ready to do your will and serve you fully, whenever and however you call upon us.
We end our prayers this morning by saying together the prayer that Jesus taught us:
Our Father in heaven,
hallowed be your name,
your kingdom come,
your will be done,
on earth as in heaven.
Give us today our daily bread.
Forgive us our sins
as we forgive those who sin against us.
Lead us not into temptation
but deliver us from evil.
For the kingdom, the power,
and the glory are yours
now and for ever.
Amen