Daily Prayers Monday, 27 June 2022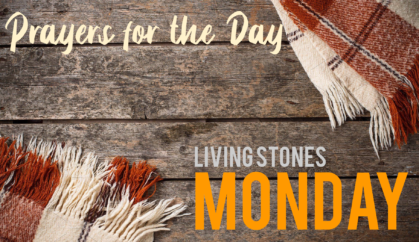 LINEAGE
by Margaret Walker
My grandmothers were strong.
They followed plows and bent to toil.
They moved through fields sowing seed.
They touched earth and grain grew.
They were full of sturdiness and singing.
My grandmothers were strong.
My grandmothers are full of memories
Smelling of soap and onions and wet clay
With veins rolling roughly over quick hands
They have many clean words to say.
My grandmothers were strong.
Why am I not as they?
Welcome to Prayers for the Day.
We light a candle…
Lord, may this candle be a light for you to enlighten me in my decisions,
And may it be a fire for you to purify me from all pride and selfishness.
May it be a flame for you to build warmth into my heart towards my family,
my neighbours and all those who meet me.
In leaving this candle, I wish to give you something of myself.
Help me to continue this prayer into everything I do this day.
Amen.
Presence
Dear Jesus, I come to you today
longing for your presence.
I desire to love you as You love me.
May nothing ever separate me from You.
Freedom
Lord, I let go of the worries, resentments and fears
That I can sometimes hold on to so tightly.
Let me open my hands and my heart to receive freely
All the gifts that I need at this time.
Consciousness
Knowing that God loves me unconditionally,
I look honestly over the last day, its events and my feelings.
Do I have something to be grateful for? Then I give thanks.
Is there something I am sorry for? Then I ask forgiveness.
THE WORD OF GOD
Matthew 8:18-22
Now when Jesus saw great crowds around him, he gave orders to go over to the other side. A scribe then approached and said, "Teacher, I will follow you wherever you go." And Jesus said to him, "Foxes have holes, and birds of the air have nests; but the Son of Man has nowhere to lay his head." Another of his disciples said to him, "Lord, first let me go and bury my father." But Jesus said to him, "Follow me, and let the dead bury their own dead."
WORDS OF WISDOM
The language of paradox is written all over creation. It is there for us to read and discern. When we do attend to it, it seems to make life more tolerable, more bearable; dare I suggest, more meaningful. When we fail to attend, we expose ourselves to forces that can be cruel and devastating. Apparently, we do have a choice. The big problem, however, is that the choice seems to lead in directions that are alien to our imperial Western consciousness, to our rational ways of perceiving and acting, to our prized sense of being in control of the contingent nature of the world we inhabit. To opt for the other choice feels like betraying or abandoning all we have worked so hard for, all that constitutes the very foundations of a civilized world.
by Diarmuid O'Murchu
PRAYER FOR TODAY
O Lord our God, grant that we may have fellowship with you every day. May our hearts be ready to fulfill your commandments and to do what you want in all things. Hear our prayer. Hear and answer when we pray for the nations, for the whole world, and let your holy will be done. Remember all who are in distress, and lead them on the right way. May we go with joyful hearts wherever you lead us. Your name will be our help, your glory will come, and the world will be full of your love, your power, and your splendour.
Amen.
IMAGE FOR TODAY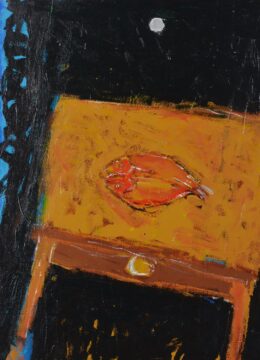 Kipper Nocturne
By William Brown
THE BLESSING
May God the provider of green pastures and
quiet waters be the peace in our hearts today
May Jesus our guide on mountain top and valley
deep be the hope in our hearts today
May the Spirit of truth and knowledge
comforter and friend be the strength in our hearts today
Amen
Thank you for join us. Have a wonderful day
Revd. Ernesto Lozada-Uzuriaga