Daily Prayers Friday, 22 July 2022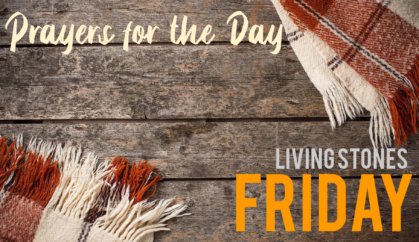 Theme: Forgiveness.
Joseph Forgives His Brothers
Genesis 50: v15-21.
15 Realizing that their father was dead, Joseph's brothers said, "What if Joseph still bears a grudge against us and pays us back in full for all the wrong that we did to him?" 16 So they approached[a] Joseph, saying, "Your father gave this instruction before he died, 17 'Say to Joseph: I beg you, forgive the crime of your brothers and the wrong they did in harming you.' Now therefore please forgive the crime of the servants of the God of your father." Joseph wept when they spoke to him. 18 Then his brothers also wept, fell down before him, and said, "We are here as your slaves." 19 But Joseph said to them, "Do not be afraid! Am I in the place of God? 20 Even though you intended to do harm to me, God intended it for good, in order to preserve a numerous people, as he is doing today. 21 So have no fear; I myself will provide for you and your little ones." In this way he reassured them, speaking kindly to them.
GOD forgives our many sins because he loves us. He doesn't just forgive you and me, he cleans us as fresh as a new-born baby. He removes our impurities. We must forgive one another without boundaries or hold grudges for anyone. We must not keep record of how many times we should forgive. Freely forgive others as God has forgiven you. Before being able to forgive we must confess our sins.
In this passage Joseph, who cried and begged his brothers not to carry on their evil action, has forgiven them totally. If he, Joseph, was able to forgive how much more you and me? My beloved brothers and sisters in Christ JESUS, forgiveness is a medicine, a therapy section that we must all have to attend. Today by sharing all these words with you, I really want you to reflect on your life and ask some questions. Who do I need to forgive or who do I need to ask for forgiveness?
Let us pray:
Jesus in the prayer you left with the disciples and to us, it is written:
"Forgive us our sins as we have forgiven those who sin against us"
So Lord, forgive us and help us to forgive all our brothers, sisters, friends etc in your name JESUS CHRIST for the glory of God
Amen.
Krou Assoua